Adding and deleting data
To add data to your project:
Click the "Add data" button on the top right of your project page to bring up the add data dialogue.
Select to upload data from your computer, a LevelSender or Dropbox.
If uploading from your computer simply click "Choose file" and then "Upload".
When adding data from Dropbox, you first need to link your accounts together.
Click on your icon and dataspace name in the top right corner of the screen.
Click on "My account settings" from the dropdown menu.
Click on "Integrations" from your account page and then click "Link Dropbox".
Log in to Dropbox (if not already logged in) and select "Allow" for Datashift to be able to access your files and folders.
Once your accounts are linked you can go back to your project page and add files from your Dropbox the same was as from your computer.
To add data from a LevelSender, when you click on "LevelSender" from the Add data option you'll be given a unique email address to add to your LevelSender software.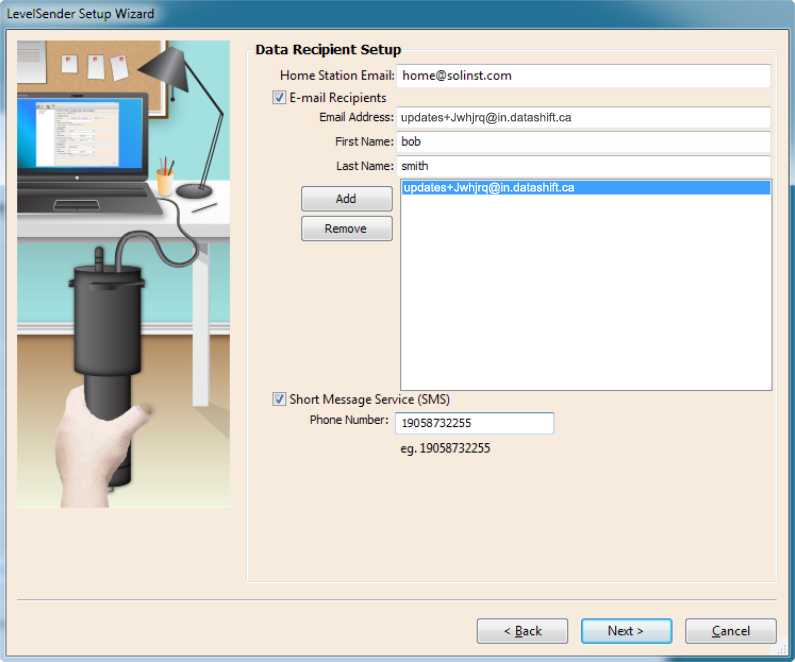 Once that email has been added to your LevelSender, your data will automatically update in Datashift every time it sends out a data report.
To delete a datafile:
Hover over the datafile you want to delete from your project page and click on the icon.
Click "Delete" to delete that file.