Create a dashboard graphic
Datashift's graphic creation tool is a simple interface which allows you to easily create graphics and preview the results as you are creating.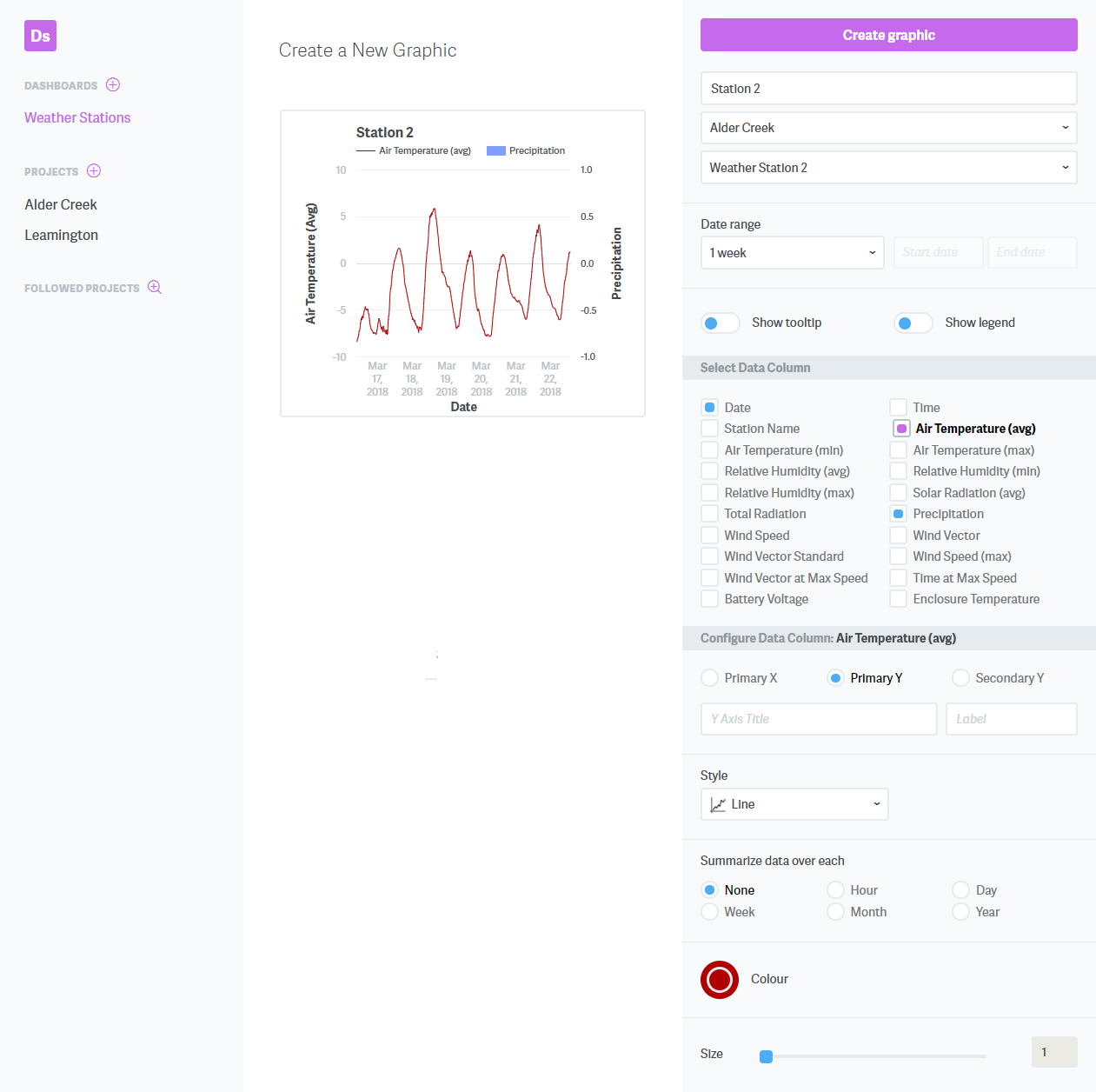 Let's take a closer look at the interface. There are three section to the interface: Datafile selection section, the Select data column section and the Configure data column section.
Section 1: Datafile selection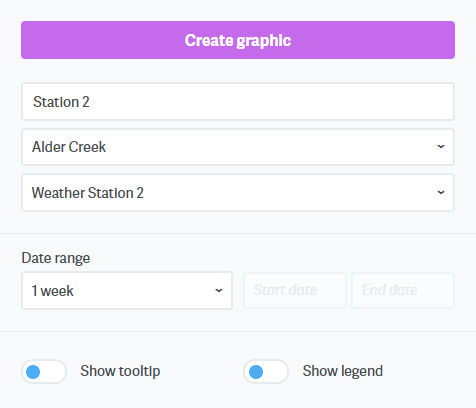 The top section is where you select the data you want to work and the date range. There are two dropdown menus. The first one is where you select the project and the second is where you select the datafile.
For time series data you have the option to select the data range you want to graph.
Tip

If you want your graphic to update in real-time select one of the pre-defined date ranges. Using a custom data range will never update.
Section 2: Select data column
This section is called the select data column because all the columns from your datafile are listed here.
There are three states that a column can be in: Unselected, Selected and Active.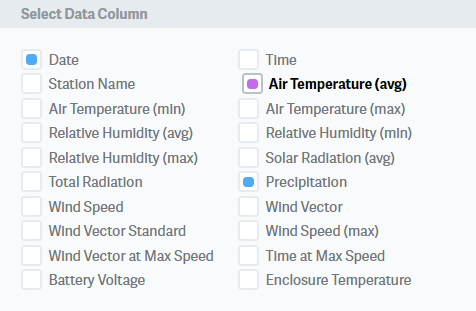 Unselected
An unselected column is a column that does not have a blue or purple check inside its selection box.
Selected
A selected column is one with a blue mark inside the selection box and has been added to your graphic.
Active
The active column is represented by having bolder and darker text and also a purple mark inside the selection box. The active column is the data that you can configure in the third section called Configure data column.
Important

You can only configure one column at a time. Make sure that the column you want to configure is active by clicking on it in the select data column section.
Section 3: Configure data column
Once a column is active you can begin to configure it by changing its colour, style, size, axis and even do some data transformations.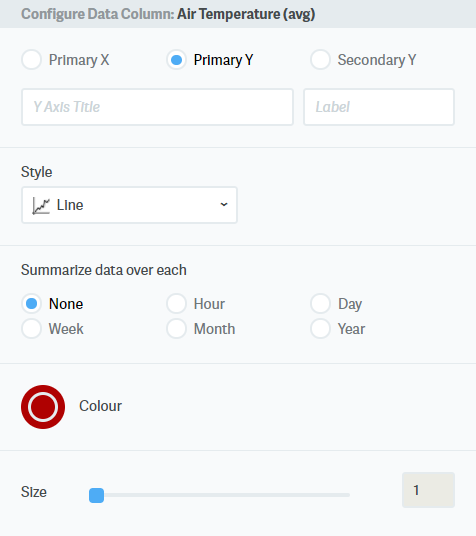 As you work with your graphic, you will see the preview change with every adjustment that you make. Once you are happy with your graphic click on &quote;Create graphic" at the top of section 1 and your graphic will appear on your dashboard.
Tip

You can drag and drop graphic and readings on your dashboard to organize them as you see fit.