How Datashift works.
Datashift helps you organize your data, manage who gets access and keeps you up to date on what it's telling you.
All your data, in one place
Create projects to organize all your data into one central location. Your datafiles are presented to you in an intuitive list which allows you to seamelessly begin working with your data.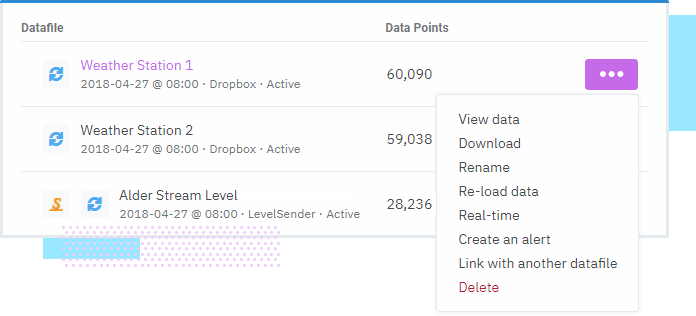 Manage your team, control data access
Add team members to specific projects, give them specific roles and easily ensure everyone on your team has access to the data they need, anytime.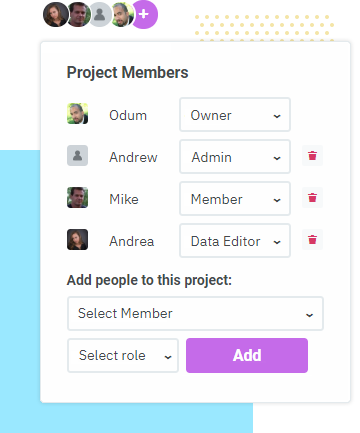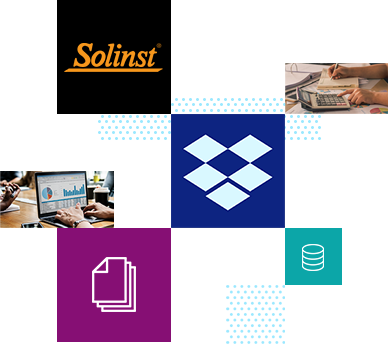 Easily import your data into Datashift
From real-time data to static excel files, use our data uploader to seamlessly connect your data sources.
Get notified when something happens
Never miss an important event again! Datashift gives you the flexibility to create alerts based on aboslute values or relative changes over time that get sent directly to your inbox.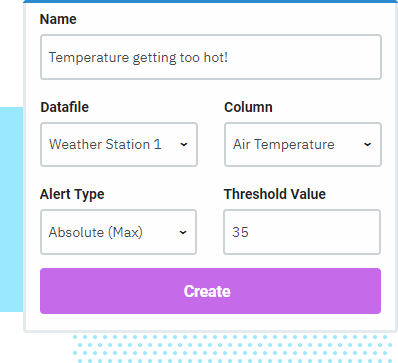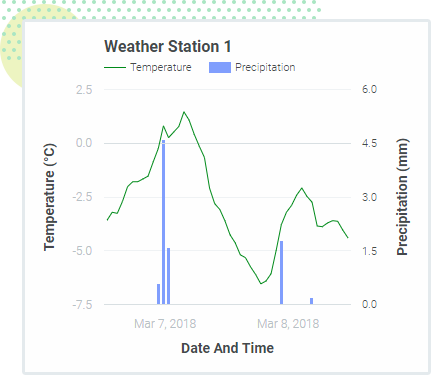 Create custom dashboards
In Datashift, you can create custom visuals to keep track of the data most important to you. With real-time data your dashboards update when your data does so you'll always have the latest information at your fingertips.